EDUCATION
1992 B.A. — West Virginia Wesleyan College
1996 J.D. — Capital University Law School
AWARDS
Ohio Super Lawyers 2012 – 2013 (The attorneys listed in Super Lawyers are limited to 5% of the practicing attorneys in Ohio)
PROFESSIONAL ASSOCIATIONS
Ohio State Bar Association
Columbus Bar Association
The Florida Bar
BAR ADMISSIONS
1996 State of Ohio
1996 U.S. District Court, Southern District of Ohio
2004 U.S. District Court, Northern District of Ohio
2008 U.S. Court of Appeals, Sixth Circuit
2008 U.S. Supreme Court
2009 State of Florida
PRESENTATIONS
Ohio State University College of Dentistry
Risk Management in Dentistry
Dental Malpractice Litigation
Dealing with the Angry Patient
The Best Defense: Dentistry and the Law (Ohio State University • Post College Assembly)
Patient Communication and Informed Consent
Medical Malpractice A-Z
Political Subdivision Immunity
Ohio Sunshine Law Update
General Liability Damages: Robinson v. Bates
Premises Liability in Ohio
Legal Ethics
PRACTICE AREAS
Dental Malpractice
Medical Malpractice
Professional Liability
Governmental Liability
General Liability
Paul – Michael La Fayette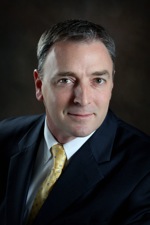 Paul concentrates his practice in the areas of professional liability defense, including the defense of dentists, physicians, real estate agents and attorneys. He represents several professionals in administrative licensure proceedings before their professional Boards. Paul also represents governmental entities in litigation and as general counsel. He defends clients in lawsuits involving professional malpractice, premises liability, contracts, employment, construction, civil rights, zoning, wrongful death and products liability.
Paul's prior experience includes the high honor of having served as a staff attorney for the Ohio Supreme Court and as an Assistant Attorney General in the Court of Claims Defense Section. He served as the Director of Legal and Legislative Services with the Ohio Dental Association where he provided legal advice to the Association's membership and lobbied in the Ohio General Assembly on health care issues and administrative law reform.
Paul is licensed before all state and federal courts in Ohio, in the State of Florida, as well as in the United States Supreme Court.
Paul regularly presents in numerous Professional Seminars and Continuing Education Programs on the topics of medical malpractice, general liability risk management, governmental liability and legal ethics. As a featured speaker at The Ohio State University College of Dentistry, Paul regularly lectures on issues of dental risk management and malpractice. In 2010, he supported legislation to reform the Ohio Dental Practice Act. He provided specific amendments to the legislation and testified in support of these changes in front of the Ohio Senate. The legislation passed and became effective in September of 2010.
Paul also serves his community as a former President of the Epilepsy Foundation of Central Ohio, and, presently, as a Cub Scout leader, church volunteer and youth athletics coach.
In college, Paul was a scholarship athlete as well as an academic scholar. After college, Paul played semi-professional baseball before attending law school. Paul graduated from the Capital University School of Law. He understands challenges and the discipline necessary to meet them. Paul's wide variety of experiences has enabled him to have a unique understanding of people and how to best meet the challenges faced in litigation and to manage future risks.
Email: plafayette@poling-law.com
Columbus office: (614) 737-2900